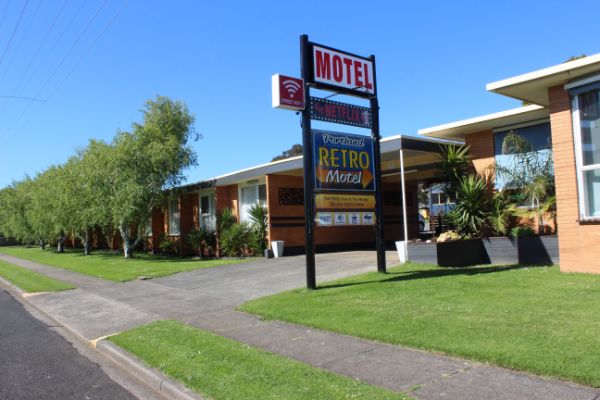 Convenient Location
Nunns Beach

1 min

Whale Watching

1 min

Hospital

1 min

Boat Ramp

2 mins

Visitor Information Centre

2 mins

Town Shopping Centre

2 mins

Bait & Tackle

2 mins

Portland YMCA Pool, Spa & Gym

3 mins

RSL Bowling Club

4 mins

Golf Club

8 mins

Cape Bridgewater - Beach, Seal




tours, Cafe etc

12 mins



Towns Nearby
| | |
| --- | --- |
| Heywood | 25 kms |
| Dartmoor | 66 kms |
| Nelson | 68 kms |
| Portfairy | 70 kms |
| Merino | 74 kms |
| Hamilton | 84 kms |
| Warrnambool | 98 kms |
| Mt Gambier | 104 kms |
| Melbourne | 359 kms |
| Adelaide | 538 kms |
Find Us
206 Hurd Street
Portland VIC [map]
Call Us
03 5523 2008
Great Reasons
To Stay With Us
| | |
| --- | --- |
| | Free Netflix |
| | Free WiFi Internet |
| | Quiet tranquil location |
| | All rooms are non-smoking |
| | All rooms are air-conditioned |
| | Front of room Parking |
| | Flat Screen TV's |
| | 2 mins to city centre |
| | Close to Portland Hospital |
| | BBQ area |
| | |

2020
RECOGNITION OF EXCELLENCE
HotelsCombined
Local Area
Bridgewater Beach
Bridgewater Beach offers a fantastic family friendly beach with access to a kiosk and patrolled beaches. Activities are numerous at the Bridgewater beach with good access for jet skiing, wind surfing and boating. For families the rock pools are fascinating and educational with good snorkelling, swimming and shell collecting that will fill hours with fun for all ages. Toilets are available.
---
Cape Bridgewater
Cape Bridgewater to watch the seals swim in the bay or swim yourself then take some of the short walks to see the interesting geology of the bay and surrounds with rock outcrops of volcanic and limestone.
---
Comprising of a number of short walks, the GSWW winds its way in and out of Portland, along spectacular cliff tops and has the bonus of many easy vehicle access points. Some of the most popular legs are the Seal Walk, Bill's Walk and Seacliff Nature walk.
Web: www.greatsouthwestwalk.com
---
Portland Cable Trams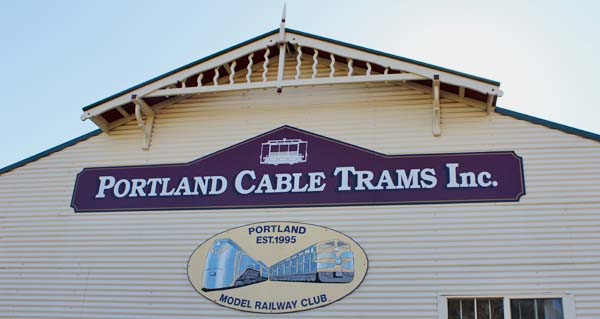 Portland Cable Trams Inc. with over 3.7 kilometres of travel enjoying breathtaking views and visiting the Portland Botanic Gardens, Portland Maritime Discovery Centre, Powerhouse Vintage Car Museum, WWII Memorial Lookout Tower and the Cable Tram Museum. An "On Board" commentary is provided by the conductor throughout the duration of the trip. The tram runs 7 days a week from 10:00am to 3:00pm.
---
Whale Watching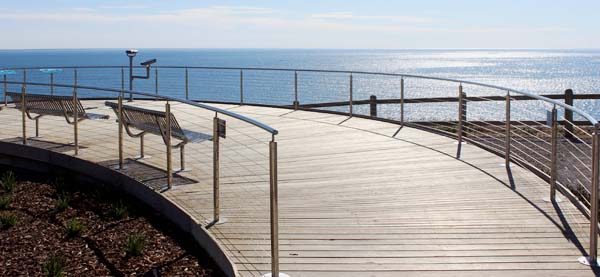 Whale watching - Have a whale of a time watching for the majestic creatures that frequent Portland Bay, Cape Nelson and Cape Bridgewater. Our Southern Ocean waters are a year round whale watching destination, and there are many vantage points to watch from land as Blue Whales & Southern Right Whales frolic in our special waters.
---
Fishing Portland's Bay
Fishing Portland's Bay offers fantastic fishing all year around. An easy way to enjoy fishing around the area is to take a charter boat, offering both their knowledge and equipment suitable for whatever you wish to catch it lets you sit back relax and concentrate on catching the big one.
Useful Web Links:
www.tunafishingcharters.com.au
www.portlandfishingcharters.com.au
www.shoretoshelfcharter.com.au
www.southwestcharters.net.au