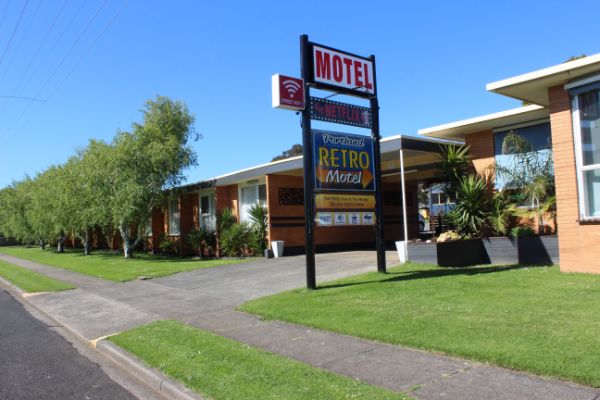 Convenient Location
Nunns Beach

1 min

Whale Watching

1 min

Hospital

1 min

Boat Ramp

2 mins

Visitor Information Centre

2 mins

Town Shopping Centre

2 mins

Bait & Tackle

2 mins

Portland YMCA Pool, Spa & Gym

3 mins

RSL Bowling Club

4 mins

Golf Club

8 mins

Cape Bridgewater - Beach, Seal




tours, Cafe etc

12 mins



Towns Nearby
| | |
| --- | --- |
| Heywood | 25 kms |
| Dartmoor | 66 kms |
| Nelson | 68 kms |
| Portfairy | 70 kms |
| Merino | 74 kms |
| Hamilton | 84 kms |
| Warrnambool | 98 kms |
| Mt Gambier | 104 kms |
| Melbourne | 359 kms |
| Adelaide | 538 kms |
Find Us
206 Hurd Street
Portland VIC [map]
Call Us
03 5523 2008
Great Reasons
To Stay With Us
| | |
| --- | --- |
| | Free Netflix |
| | Free WiFi Internet |
| | Quiet tranquil location |
| | All rooms are non-smoking |
| | All rooms are air-conditioned |
| | Front of room Parking |
| | Flat Screen TV's |
| | 2 mins to city centre |
| | Close to Portland Hospital |
| | BBQ area |
| | |

2020
RECOGNITION OF EXCELLENCE
HotelsCombined
Frequently Asked Questions
Q: What is the earliest I can Check-in?
A: Standard check-in time is 2pm.
Q: Can I arrive late?
A: Yes, only by prior arrangement.
Q: Do you have undercover parking?
A:No, all rooms have parking directly in front of room.
Q: Are your rooms non-smoking?
A: Yes, all rooms at the Portland Retro Motel are non-smoking.
Q: Do you have a restaurant?
A: No.
Q: Do you have breakfast available?
A: No. We do have a variety of pre packed easy meals, snacks and cereals available to purchase from the office
Q: Do you have wireless internet in guest rooms?
A: Yes, free internet to all of our rooms.
Q: Do you have an outdoor entertainment area?
A: Yes, we have a garden BBQ area.
Q: How close are you to the shops?
A: 2 minutes by car to main Shopping Centre with shops including KHub(Country Kmart), Betta Electrical, Sportspower, Portland Telstra Dealer, Woolworths, Aldi and many boutique shops.
Q: How close are you to restaurants?
A: We are within 2 minutes by car of number of restaurants,cafes and fast food outlets including Pizza, McDonalds, Subway, Canadian Rooster, KFC, Noodle Canteen, Chinese, Indian, Thai and Bakers Delight. Please visit Google Maps for a detailed list.
Q: What is your Cancellation Policy?
A: Cancellations must be made at least 24 hours prior to check in date and time. Cancellations received less than 24 hours, the full amount for the first cancelled night will be charged.
Q: How do I guarantee by booking?
A: Credit card details are required to secure room booking or a direct deposit for first night.
Q: Is there Health & fitness facilities nearby?
A: Yes, Portland YMCA has indoor & outdoor pools with a water slide, Gym, spa and sauna, Snap Fitness is a gym & fitness facility.